The line-up for Andrew Horder's OSBSD, looked outstanding.
A rich mix of Girls and Boys. We greeted, hugged, bowed, doing a pre limbering warm up. This greeting style warmed everyone before we all got started. The Boys were in a league of their own, while the Girls were so pretty that John Cassidy just had to unveil his camera, to shoot his lovely Head Shots!
Getting down to business in small intimate Black Star groups. After an incredible afternoon jam packed with giving and receiving, I felt humbled to experience that level of feedback second to none. Giving our heartfelt 'thanks' to Andrew before continuing our 1-2-1′s which then quickly emerged into 'group hugs' as we arrived at our watering hole. The superb venue, The Waterway arranged by the 'hostess with the mostest' Clare Gillbanks, ecademists turned into intimate clusters of non-stop chatting talent
Sipping bubbly later while overlooking the canal with Julia McDaid, socialising post Andrew's OSBSD, took on a Life of its own. I learnt I could collaborate with one or two members. Having been given specific 'canal route' details by the deceivingly quiet Dave Clarke, I slipped away leaving the Party to catch my late train home.
I'm sure there will be lot's more opportunities, proving that meeting up offline is a gorgeous extension of getting to know one another online. Enjoy starting with a #kiss, meanwhile.
Thank You Andrew for being brave enough to take me on for the edutainment slot.
When out of our 'comfort zone', we hugged each other through it. The Amadeus Centre was a great choice Andrew. The relaxed, calm atmosphere added to the day. Thank you Clare for arranging the watering hole, it was super!.
Carolyn Williams
Keeping you motivated for business.


www.cardiffboardroom.co.uk
www.lifestyle-online.co.uk
Pure magical celebrations captured on film.
Last night I watched and listened to this incredible
African Childrens Choir
, selected to sing for the Queens Jubilee song and concert.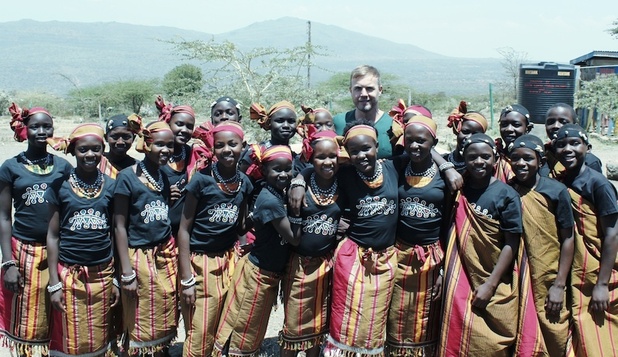 Gary Barlow's breakthrough moments in searching for the Diamond Jubilee song for the Queen.
Sing – Gary Barlow & The Commonwealth Band featuring Military Wives
(The official song of the Diamond Jubilee. Performed by the Military Wives with Gareth Malone and musicians from across the Commonwealth including the Royal Solomon Islands Police Force Band, Sydney Symphony Orchestra, Slum Drummers from Kenya's Kibera slum, African Children's Choir and many more.)
Gary visited Australia, Kenya, Jamaica and the Solomon Islands to find musicians for the song, collaboration with Lord Andrew Lloyd Webber.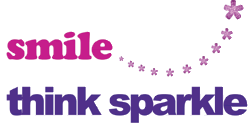 On Saturday, having studied several 'magical moments' of newly retiring Shane Williams and Martyn Williams, I tweeted "Whoop! Whoop! Hook on the money. It all started with Harry Robinson's try, Wales 30 Barbarians 21. Congratulations! 100th Cap for Martyn Williams".
This game gave us an insight into the young talent that travels on the test tour to Australia on Tuesday. What better fitting tribute to the two giant stalwarts, who have given us some of the most incredible magical moments on the field. Wishing you both everything you deserve
Shane Williams and Martyn Williams
. If the Queen's long serving Diamond Jubilee celebrations are anything to go by…….there is much work to be done yet!.
Carolyn Williams
Keeping you motivated for business.
www.cardiffboardroom.co.uk
www.lifestyle-online.co.uk
My morning has got off to a great start arranging possible business presentations, buying a book, written by Mike Turner (looking forward to our 1-2-1 on June 20th) before which I shall be edutaining on Andrew Horder's OSBSD.
Before writing this I was reading 'Ten Top Tips For Focusing Your Writing Creativity' by Lisa Cherry and I particularly liked this #tip:
"Allow yourself to be risky with your writing. If you've got something to say, say it but say it well. People want to read something challenging, something different and something that speaks to them".
I did write this piece which I thought was challenging and it seemed to get a favourable response from you.  On it I wrote "It's keeping up with the changes, facilitating, and participating that helps us to embrace this huge challenge".
Catching up with my daughter at the end of a long rewarding Tuesday, we met a Manager of one of the largest, busiest and most successful Spanish restaurant's here in Swansea. He himself is Spanish and from a young age was been brought up to do the Salsa 'Latino' style! If you saw his posture and expressions, there is no doubt he is a Salsa champion. If you saw the way he runs the restaurant it is like watching waiters and waitresses on a dance floor, well organised and colourful.
Call to Dance.  Call to Action in Business.
I do sincerely believe it is as a direct result from twenty six years of making little steps with a ' step ahead style'  that has earned me respect in the community.  I affectionately call them my 'flying hours'. It has been a secret ambition of mine to follow in my dad, an ex WW2 RAF pilot footsteps but settled for clocking up stepping, foot-slogging miles motivating others to move, laugh, dance and have fun while 'looking after themselves'. None of this would have been possible or as fun without an ex Chamber of Commerce President and several Automotive Managers who hired me.
I was reminded of this richness when Massimiliano wrote "Let's celebrate our differences and become richer human beings!" on my Daring to be different piece. Sharing with you my reply:
"I'd like to start with…. when I first clicked on your replies yesterday, working 'flat out' on some real human issues in the workplace. All good stuff but extremely focused and intense in providing creative ways for dealing with pressure. These pressures we all experience when juggling work alongside family issues, ill-health and respite care! Your sentence took on a whole new 'light' as these pressures we all face, ' from time to time' are all the more bearable if we have a rich circle of friends and family.  We cannot choose our family but we certainly can build on a 'rich bank' of friends. Thank you for contributing your wealth here Massimiliano".
Motivating so many over the years, I can honestly say that it's been the dancing over steps, the miles with others. that brings a smile to my face. Can you say your work brings a smile to your face?
This blog is dedicated to my American *BS friend Sadie Murray.
Carolyn Williams
Keeping you motivated for business.


www.cardiffboardroom.co.uk
www.lifestyle-online.co.uk
Reinforcing positiveness
Deanna Cook sent me a tweet "Smile and, then, Think #Sparkle. #GrandSlam @ecademy" which I read before her comment ("I think collaboration is the key and your quote is lovely. Thank you for sharing your words and your time") Her comment was written on my earlier blog We can all help each other grow richer in Ecademy and I was bowled over by her repeating the 'positive loves in my Life'
Family
Smiles
Sparkle
Wales
Rugby
Then she brought an even bigger smile to my face when I read my words ( written in her tweet ) back to me #In Grand Slam Mode.  I loved every moment of good, attractive and skilful rugby played during the #World Cup. So much so, I joined some Welsh rugby groups on LinkedIn only to feel excluded for being social media savvy.
In contrast,  I recently attended the Welsh Rugby Players Association Awards in Cardiff. The difference in  following the games, sport round ups and scrum five, to meeting a few of the Welsh players in person Sam Warburton for one, was awesome. Sitting not too far away, paving the way for Sam was open side flanker Martyn Williams my other 'all time' favourite.
Martyn Williams MBE

Martyn was appointed Member of the Order of the British Empire (MBE) in the 2012 New Year Honours for services to rugby.  They are all ambassadors, hugely talented individuals 'on and off' the field. I was so emotional and proud to be Welsh and to be among them, reliving some of the world class rugby highlights.
Linking passion to skill and great behaviour 'on and off' the field was where the Welsh squad led in the last World Rugby Cup. Being part of this big rugby family and blessed with great elders and coaches guiding them to the future of #Rugby. Graham Henry, Mike Ruddock, Hansen, Howley, Edwards and Mr. Gatland all are building this amazing squad. To see for yourself is to be moved and privileged.
Yesterday was one of the hardest coaching days for me in the work place and so reading the positive reinforcements and her comment on ecademy was to remind me of why I do… what I do and have done since I qualified in 1970
Lawrence Perry's post What is the value of ecademy? prompted me to follow up on a previous invite to Skype. One Skype later we have brought that connection closer to understanding what is so important to us that adds value.
Deanna Cook  and Lawrence Perry thank you for adding yet more richness to my day.  Who do you feel has reinforced some positiveness to what can be a gloomy day in this economy?.  We can all help each other grow richer in Ecademy
Carolyn Williams
Keeping you motivated for business.


www.cardiffboardroom.co.uk
www.lifestyle-online.co.uk
Yes, I even dream't about it last night. We have enjoyed some great sporting achievements and I woke up thinking history is about to happen all over again.  So for those of you who enjoy the French v Wales Rugby here for you are some previous Grand Slam highlights.
Thank You Wales, Mr Gatland and Team Coaches for some awesome moments. May the best team win on the day. What 6 Nations matches stand out in your minds?.
Carolyn
Keeping you motivated for business.
www.cardiffboardroom.co.uk
www.lifestyle-online.co.uk
At the beginning of this week I wrote about Business : Build On Trust Me, You Chose My Networkand wanted to share with you the journey of trusting both online and offline networking
Trust yourself posted by ed percival tells you to reflect when you first trusted someone and the first person you learnt to mistrust. Your gut instinct will TELL you everything you need to know about the person you are with.
Yesterday
I attended a NRG Business networks meeting at The Vale Hotel, Hensol and enjoyed a 1-2-1 withDave Clarke CEO of this Network. The host Huw Lewis, was living a little closer to me in Wales and was amazed I knew so much about Dave.   Thanks to Ecademy and my Network I have got to know Dave through a series of social media networks and tools before meeting him 'face to face' for the first time. A family man and an experienced business man with people skills pouring out of his pores.
How good is that, belonging to a network that encourages both online and offline networking?.
Bring back London Ecademy Events.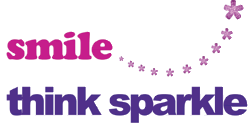 A previous past member posted this 'The art of communication, seems to be disappearing fast in terms of how we interact with our young people' on my Business Job Market! Recruitment and Training Blog..
For me Information is power. The art of communication is the basis of any transaction. Imparting knowledge relies on teachers making it 'fun to learn'. There is an art to creating a secure environment for young people to develop skills and independence. In building a future passionate ranting in surfacing genuine concerns (as Zara has so courageously posted here) for young people has to be healthy!. Apathy and indifference at home is lethal to any young individual, who desperately seeks guidance.The young need fun loving Mentors to give them a sense of purpose, discipline and above all HOPE. Once upon a time that was all we wanted too …..
Rant complete! Can you add to this?
Moons ago I wrote a module to compliment the internal customer and the external customer (written by co trainers ) which won A National Training 'Customer Care' Award. For me communication skills comes top of the list .
Meeting the customer
Understanding and engaging with the customer
Providing real solutions.
Improving communication skills – in both personal and work life
Increased motivation – Dealing with fears and obstacles
Increased vitality – optimise performance
Improved confidence – in both personal and work life
Improving health for energy to work
Listening skills/ Interactive skills
Embracing the changes
Delivering to the customer
Anything to add to this list?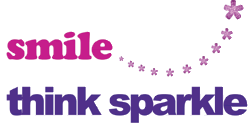 Carolyn
Keeping you motivated for business.


www.cardiffboardroom.co.uk
www.lifestyle-online.co.uk
'
When we call food bad we make it even more exciting by excluding it from what we allow ourselves to eat. Or we attach conditions to when we can and can't eat it. But these strategies don't work. We feel so guilty that we don't even enjoy this forbidden food when it is in our mouths'
Gut Instinct Part Two
How you can transform your attitude to food and restore nourishment and pleasure to your life. (continued)
Eat the food your body is hungry for.
It is easy to get stressed about the wholesomeness of our foods; so many foods today are made with excessive chemicals.
Distinguish between foods that can harm you because they are made up of chemicals and flavourings and aren't really food, and foods you designate bad – such as ice cream, puddings, chips – because they are highly calorific or associated with treats. We can be tempted to call categories of foods bad as a way of putting them off limits, when what is really going on is that we don't know how to handle them. When we call food bad we make it even more exciting by excluding it from what we allow ourselves to eat. Or we attach conditions to when we can and can't eat it. But these strategies don't work. We feel so guilty that we don't even enjoy this forbidden food when it is in our mouths.Denying yourself particular foods is a recipe for bingeing.
To find out what you are hungry for, imagine yourself eating the food you want. It might be the food you don't usually let yourself have. Take a minute to taste it, smell it, to imagine it in your mouth. If you're still hungry for it, eat it. See how it tastes and whether you enjoy it as you hoped you would. If you find you no longer want that food, imagine tasting, smelling something else. If it is as wonderful as you imagine it to be treat it as such. Let it be worthy of your attention, not something to sneak in your mouth because you aren't meant to be having it.
Find out why you eat when you aren't hungry
Lonely
If you are lonely and you eat, you will have given yourself a reason why you are lonely – 'I'm too fat and therefore I am lonely. You wont have addressed your loneliness; rather you will have taken a step away from solving it. You will have taken yourself a step a way from solving it. You will have given yourself without meaning to: a food problem.
Sad
If you eat when you need to cry, your tears will always be there, waiting to be shed.
Angry
If you eat when you're angry, you're swallowing a feeling that needs to come out. Food cannot satisfy other hungers. It can quieten them temporarily, but when you have finished eating they are still there.
So smell the red grapes, the organic honey. Look at the colour of foods and drinks Taste the medicine and nourish/fuel don't fool your body
Recognise any of these addictive traits and habits?
Why not join the .

Inch loss Club
Talking to so many stressed, whizzy business gurus as I do through the course of my consultancy and networking, I wanted to post a few useful extracts from various experts on Stomach Health. Stress is felt in the Gut! So it makes sense for us to respect our Gut and nurture it. I agree with Pierre Pallardy that the stomach is our second brain. If we all connect with our stomachs and truly listen to the signals, I reckon we are half way to an improved digestive system and a flatter tummy.
Book extract…
How you can transform your attitude to food and restore nourishment and pleasure to your life.
Learning to recognise why you want to eat when you are not hungry, to eat only when you are hungry and to stop when you are full isn't magic; it takes work. But once you have the knack, it feels magically different from the way you've eaten before. It will mean an end to diets, binges, special schemes to control your food, and an end to denying yourself the food you would like to eat. There are five key principles that will help you eat in a new way and to be able to be the size that is right for you. They allow you to trust yourself around food. No diet, no doctor, no trainer, no scheme can know better than you what suits your body.
Eat when your'e hungry
Learning to rediscover your hunger signals can take a bit of practice and a lot of attention. If you are not used to recognising hunger, don't despair. Perhaps you don't know when your hungry because:
You eat before you are hungry
You eat because everyone else is eating
You eat because your miserable, weepy, angry
You eat because you are so happy
You eat because you passed a bakery with wonderful smells
You eat because it's a meal time
You eat because your mother told you to
You eat because you feel fat and helpless
You eat the food your child left over
Sometime we can be afraid to feel hunger. The very sensation frightens us, so we eat in advance of it. That can happen because as children we didn't have enough food; we had to clear our plates whether we wanted to or not; We sensed our mother's disapproval if we said weren't hungry; eating was a shared family activity. Knowing and facing these reasons clears the way for you to use your hunger to guide your eating.
Wouldn't it be nice to enjoy food and eat well? Then we can all relax and have a great weekend
Extracts from Gut Instinct written by Pierre Pallardy coming next…
Why not join the .

Inch loss Club
I am a fan of boxing, especially during those memorable 'Sting like a Bee' Muhammad Ali years.
Joe Frazier ~ The world has lost a great champion

Joe Frazier and Muhammad Ali. Boxing at it's most exciting and motivating. Extrinsic versus Intrinsic .
Stuarte posted this. So here I will highlight a question of motivation.
Why would someone sign up for a marathon when they could run 13 miles around their coastline/neighbourhood? Because like most of my clients they are extrinsically motivated. There is nothing wrong with being extrinsically motivated it is often the driving force behind your training and exercising. Setting external goals such as 10K's and Triathlons and Iron Man/Women events and challenges a highly effective way of keeping clients/you engaged.
Motivation is the driving force and intrinsic motivation comes from within. It's an internal striving to be good at something. Research shows that those who undertake activities or exercise for their own satisfaction are happier, because intrinsic motivation is about passion and love for what we do. Extrinsic motivation is about being motivated due to a reward, a prize or recognition and praise. We are born to be intrinsically motivated with an innate drive to be physically active (some more than others).
Intrinsic motivation will normally see the greatest results long term, says Rhonda Cohen. I have bags of both. Feel Good Factors ~ Encouraging personal competence ~ For more energy when your bogged down with business why not take a Power Nap and then plan your long – term goals?.
What help do you need to set out measurable outcomes in terms of satisfaction rather than by time and quantity?
Go On…what are you waiting for 
follow The Cardiff Boardroom?