Certified Sales Manager- #Marketing and #Sales – #Meirc Training #Dubai – See more at: http://salestrainingmeirc.blogspot.ae/2014/06/certified-sales-manager-marketing-and.html#sthash.APaJekeS.dpuf
Source: salestrainingmeirc.blogspot.ae
You can build stronger business relationships by making better connections with customers, employees, and others. Your bottom line will thank you.
Source: www.inc.com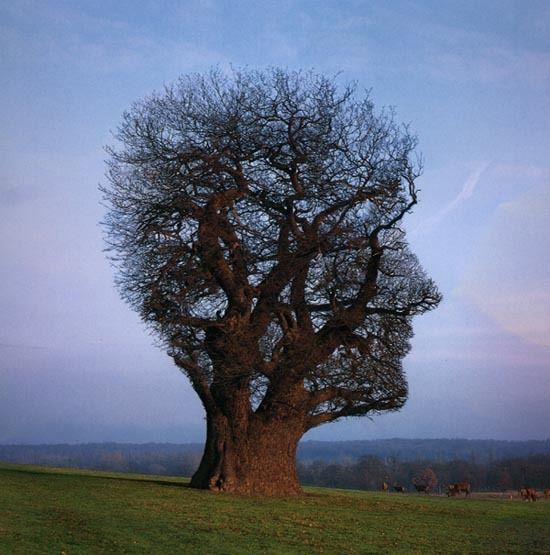 On June 8th, 10am – 1pm, Cardiff I am giving a presentation /workshop aimed at therapists, teachers, trainers and anyone wishing to change career or start a new business.
Does this spark an interest?
***moving minds and people in business***
Andrew Field wrote on his profile "Did that spark an interest? Feel free to connect if it did, no harm can be done, but be aware I would like to make our connection a little more than just your name on a now rather large list. I am happy to explore opportunities where I can help, where I have the experiences; and to participate where I have an opinion, so please explore my other networks too".
Following Andrew's activity status and blogs about the wild life in Africa, I really wanted to meet him in person. This happened over a Christmas period in Llantrisant, South Wales. He didn't disappoint, so I will continue to keep an eye out for him on the various social media networks and add my comments where appropriate.
Do you enjoy, encourage, fuel an active online conversation?
On cue Fraser wrote "The Google power of Grow Your Business Club" because he can.
He adds "We're here to help, so you only have to ask". Asking for help or connecting with someone who sparks our interest can and does open up all possibilities and empowers our potential. Becoming successful in business is about being the best at what you do and how you manage yourself and handle your relationships. That's called emotional intelligence.
But your self-discipline and drive, resilience and achieving goals, empathy and communication skills, collaboration and teamwork, are among the emotional intelligence-based competencies that distinguish star performers from average. I am looking forward to reading your comments.
Contact: carolyn@cardiffboardroom.co.uk
You are the only person responsible for your success.
Taking ownership. Being responsible for your success lies with you. Here's a paragraph from a Steve Job conversation "The best part of your life will start on the day you decide your life is your own – no one to lean on, rely on, or blame. You are in full control of your future. Believe with all your heart that you will do what you were made to do. It may be tough at times, but refuse to follow some preordained path. Make your own rules and have your own game plan. There is no happiness and success to be found by playing it safe and settling for a life that is less than the one you are capable of living".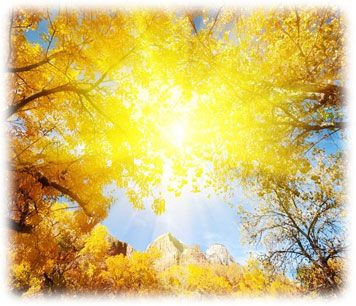 A great corporate well-being strap-line for me is "Positivity fuels productivity". I have followed a few replies about negativity and positivity. For me what's missing from this debate is that we are responsible for that choice of good productive energy. If we acted on our game plan with dollops of self-belief, we will succeed. You can choose to get caught up in the negativity surrounding you, or you can decide to do something positive about your situation.
For us sole and small business owners, it's about "the more I love and embrace change, the more my life unfolds easily and effortlessly in making the best of what I have." I wrote "We can all help each other grow richer in Ecademy". You are responsible on-line for your choices that can and does influence your network success.  My whole business life has been focused on facilitating activities to re energise employees and individual entrepreneurs. I walk the strap-line talk every single waking hour.
I believe in my message, my service, do you?
Carolyn Williams, helping you to focus in business.
If you can only make time for one ritual that will improve your health, what would it be?
The way you start each day is incredibly important. Whether you're a trainer, writer, a small business owner or a motivational inspirator, what you do first thing in the morning matters.
Tips to help you re energise YOU for your Business?
1. Meditate. Find stillness, breathe. Meditation is action. Our mind is much harder to still than our body. Our lives are busy and fast paced, filled with external noise and distractions. Clarity comes from quiet.  Meditation, even in small amounts will make room for the next steps.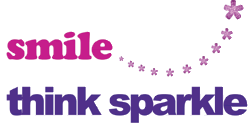 Carolyn Williams
Keeping you motivated for business.


www.cardiffboardroom.co.uk
www.lifestyle-online.co.uk
Manners were very much a focal part of our upbringing from the table, to the bathroom, in school, school playground and out to the world at large. Today, I hope my mum is smiling at this, a testimony for her great upbringing during a time when life was much tougher than it is now.
I wrote an article for Ford News and Between the Lines (Local Bridgend Engine Plant newsletter.) The topic was about the In Plant Gymnasium refurbishment. What caught the imagination of the journalist was my Gym Etiquette. He e-mailed to ask if he could circulate this out to other companies. Now copywriting sprang to mind and have followed through on this.
Yesterday, I visited a fabulous four star Welsh Health Club and was nicely surprised to read they too had circulated their brand of Gym Etiquette through their newsletter. The part I smiled at was 'treat the changing room like your own bathroom'  adding 'follow these suggestions for changing room etiquette to maintain good relations with fellow gym mates.
To maintain good relations, good relations with whom? Everyone is a potential customer, an engineer or team leader may become a Plant Manager one day, an office junior may build his dream business one day.
Potential customers online do create an even bigger awareness of how our message is perceived.
How often do members take offence by the written word posted as a reply online?  Different cultures and languages are problems we all encounter when we write to our global family. Pictures for me lessen the harshness or tone of the topic.  Photo courtesy of Dr Das.
On Skype, do you invite to connect with someone for a 121 before hand? Do you write a welcome note to a new contact on Facebook or Linkedin?
Do you smile to maintain good relations when you greet a business contact for the first time?
Beth Burgess, a lovely contact I made through ecademy,  made me smile yesterday when she sent a courteous e-mail asking for a 121 when we attend this Friday's Black Star Lunch in London adding…" I'll make sure I have an extra-big smile on"
We have a responsibility toward each other. Etiquette and respect for me is part of doing business.  The saying 'I like to treat others as I like to be treated myself' is as valid in our personal life and creates an even bigger impact both online and offline in business.
It's like the five a day and ten even, if you're training. It's good habits.
What effort do you put into maintaining good relations in business?
Carolyn Williams, helping you to re-energise for your business.
Breathing for business. I mentor business people and help them improve their focus, energy and clarity for new business.
http://www.scoop.it/t/breathing-for-business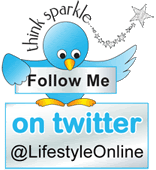 www.lifestyle-online.co.uk/
www.cardiffboardroom.co.uk
"We make a living by what we get. We make a life by what we give". Winston Churchill
That wonderful quote among so many more by Winston Churchill sets the tone for this blog.
Yesterday I joined Daniel, Phillip, George, Mike, Richard, James and one other young gentleman supporting Daniel's Engaging Ecademy Leadership Event in London.
I took the decision to do this after re launching a band new corporate gymnasium facility after three years planning (to get others on board) on Tuesday. That re launch was the fourth in twenty two years and I was delighted for the workforce. The current Plant Manager for this automotive plant is young and like Daniel, works all hours. These young entrepreneurs and managers don't have the luxury of paid support, so rely on the goodwill of other leaders who can help. I suspect this pattern is seen across the economic 'picture board' in this country.
After a long train journey from Swansea, putting a spurt on through tube stations and streets to arrive to Smiley faces was a treat! I have to say to you ' beautiful Londoners' you are amazing, guiding millions of visitors, including the odd Taff
through your city, an enormous task.
I learnt much, much more by making this, a four hour trip, to meet Daniel and to hear his passion to make Ecademy succeed was obvious. He's worth hearing, so please attend ROSEE 3.
One simple task we can all do is click liking 'a new kid to Ecademy on the block' blogs. I have started following:
Robert Craven
Mike Morrison
Beth Burgess
Julia Mctaid
Ed Percival
Richard Francis
Vicki (The Property Mermaid) Wusche
Please look at new members and start nurturing their blog attempts. If we all start clicking on two to six more new members blogs, we will help each other grow richer. Daniel is 'flat out' so lightening his load would be a plus, even a K+.
I ditto Richard's comment by repeating 'Having fun isn't always a criminal offence'. A gathering of like-minded people. Where else would you have this opportunity?.  I had the giggles on more than one occasion, the last being, when the 'larger than life' Mike was being a perfect Gent doing his Sir. Walter Raleigh impression by warning me of oncoming puddles before leaving for the tube station!
Which other network would you get such an opportunity to support and watch each other grow richer?
Carolyn
Keeping you motivated for business.


www.cardiffboardroom.co.uk
www.lifestyle-online.co.uk
Pure magical celebrations captured on film.
Last night I watched and listened to this incredible
African Childrens Choir
, selected to sing for the Queens Jubilee song and concert.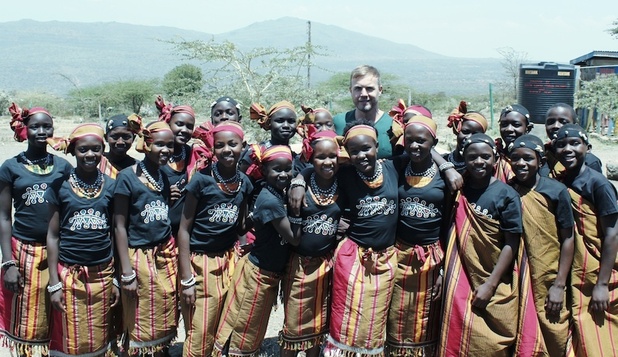 Gary Barlow's breakthrough moments in searching for the Diamond Jubilee song for the Queen.
Sing – Gary Barlow & The Commonwealth Band featuring Military Wives
(The official song of the Diamond Jubilee. Performed by the Military Wives with Gareth Malone and musicians from across the Commonwealth including the Royal Solomon Islands Police Force Band, Sydney Symphony Orchestra, Slum Drummers from Kenya's Kibera slum, African Children's Choir and many more.)
Gary visited Australia, Kenya, Jamaica and the Solomon Islands to find musicians for the song, collaboration with Lord Andrew Lloyd Webber.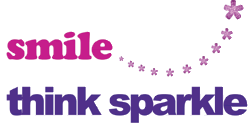 On Saturday, having studied several 'magical moments' of newly retiring Shane Williams and Martyn Williams, I tweeted "Whoop! Whoop! Hook on the money. It all started with Harry Robinson's try, Wales 30 Barbarians 21. Congratulations! 100th Cap for Martyn Williams".
This game gave us an insight into the young talent that travels on the test tour to Australia on Tuesday. What better fitting tribute to the two giant stalwarts, who have given us some of the most incredible magical moments on the field. Wishing you both everything you deserve
Shane Williams and Martyn Williams
. If the Queen's long serving Diamond Jubilee celebrations are anything to go by…….there is much work to be done yet!.
Carolyn Williams
Keeping you motivated for business.
www.cardiffboardroom.co.uk
www.lifestyle-online.co.uk
My morning has got off to a great start arranging possible business presentations, buying a book, written by Mike Turner (looking forward to our 1-2-1 on June 20th) before which I shall be edutaining on Andrew Horder's OSBSD.
Before writing this I was reading 'Ten Top Tips For Focusing Your Writing Creativity' by Lisa Cherry and I particularly liked this #tip:
"Allow yourself to be risky with your writing. If you've got something to say, say it but say it well. People want to read something challenging, something different and something that speaks to them".
I did write this piece which I thought was challenging and it seemed to get a favourable response from you.  On it I wrote "It's keeping up with the changes, facilitating, and participating that helps us to embrace this huge challenge".
Catching up with my daughter at the end of a long rewarding Tuesday, we met a Manager of one of the largest, busiest and most successful Spanish restaurant's here in Swansea. He himself is Spanish and from a young age was been brought up to do the Salsa 'Latino' style! If you saw his posture and expressions, there is no doubt he is a Salsa champion. If you saw the way he runs the restaurant it is like watching waiters and waitresses on a dance floor, well organised and colourful.
Call to Dance.  Call to Action in Business.
I do sincerely believe it is as a direct result from twenty six years of making little steps with a ' step ahead style'  that has earned me respect in the community.  I affectionately call them my 'flying hours'. It has been a secret ambition of mine to follow in my dad, an ex WW2 RAF pilot footsteps but settled for clocking up stepping, foot-slogging miles motivating others to move, laugh, dance and have fun while 'looking after themselves'. None of this would have been possible or as fun without an ex Chamber of Commerce President and several Automotive Managers who hired me.
I was reminded of this richness when Massimiliano wrote "Let's celebrate our differences and become richer human beings!" on my Daring to be different piece. Sharing with you my reply:
"I'd like to start with…. when I first clicked on your replies yesterday, working 'flat out' on some real human issues in the workplace. All good stuff but extremely focused and intense in providing creative ways for dealing with pressure. These pressures we all experience when juggling work alongside family issues, ill-health and respite care! Your sentence took on a whole new 'light' as these pressures we all face, ' from time to time' are all the more bearable if we have a rich circle of friends and family.  We cannot choose our family but we certainly can build on a 'rich bank' of friends. Thank you for contributing your wealth here Massimiliano".
Motivating so many over the years, I can honestly say that it's been the dancing over steps, the miles with others. that brings a smile to my face. Can you say your work brings a smile to your face?
This blog is dedicated to my American *BS friend Sadie Murray.
Carolyn Williams
Keeping you motivated for business.


www.cardiffboardroom.co.uk
www.lifestyle-online.co.uk
Participating in  Ecademy's leadership second meeting, led by
Phillip Khan-Panni – Wordsmith
was to bring home ( in my view ) that a lot of us are lost in Ecademy.  We could say this is also true of our economy and of our way in British life.
Prior to this meeting I had arranged a 1-2-1 with John Paul, an Architect from London and a power networker. We arranged to meet in the British Museum not far from our meeting place. This invite was as a direct result from a comment John had made on this post.
What followed on from this visit was that John kindly took me to look at some amazing buildings and architecture. Soaking up this vast wealth of architectural history, guided by a London architect was a privilege. Starting with the British Museum, leading to the buildings around Portland Street, All Saints Church, Margaret Street with its stunning stain glass windows and carvings in the company of John Paul.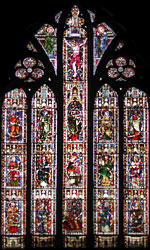 "The exception is the magnificent west window (right), the glass of which dates from 1877. Designed by Alexander Gibbs, it is based on the Tree of Jesse window in Wells Cathedral, and replaced the initial glass, designed by Alfred Gerente and installed between 1853-58 (and which was generally thought to be a failure).
It was designed in 1850 by William Butterfield, an architect strongly associated with Gothic revival church building and the Oxford Movement. Completed in 1859, the red brick church was built around a small courtyard with an adjoining vicarage and a choir school.
Butterfield's masterpiece

The interior is noted for its rich decoration and beautiful fittings – a true "hidden gem" in the streets of central London.
Sir John Betjeman, the poet, writer and enthusiastic advocate of heritage and architecture said of All Saints: It was here, in the 1850s, that the revolution in architecture began…It led the way, All Saints Margaret Street, in church building." All Saints Margaret Street is a Victorian church in Fitzrovia, near Oxford Street, London. It is regarded as one of the foremost examples of High Victorian Gothic achitecture in Britain".
Having listened to John's story I decided it would be an idea to meet up with a dear friend of mine, now working as a specialist in Harley Street. Again John led me to the RIBA buildings 'coffee shop', so that all three of us could sit and chat. My friend is an IVF specialist. Our conversation centred around what we understand is happening to the traditional family.  Family life is changing for all of us. Ecademy has changed and will change again. It's keeping up with the changes, facilitating, and participating that helps us to embrace this huge challenge.

Business: We can all help each other grow richer in Ecademy .  We sure can.
Carolyn Williams
Keeping you motivated for business.


www.cardiffboardroom.co.uk
www.lifestyle-online.co.uk